RevealSeries™
OptiReveal makes use of a curtain or other moving veil to allow your product or message to be shown in a theater like atmosphere. Imagine your product with the curtain being pulled back. Behind the curtain can be your message delivered in a memorable way that grabs your buyer's attention.
From the beginning, OptiGraphics has focused heavily on R&D of new print techniques, beginning with our pioneering of the UV plastic printing process. Since then, we have become experts in difficult and unique print processes, such as lenticular printing and other 3D techniques as well as various "reveal" techniques using a variety of ink technologies.
Everyone loves a game of chance. Our patented ScratchReveal™ process offers the best of old and new incentives, combining OptiGraphics' latest printing technologies with the irresistible scratch-and-win concept—a perennially effective marketing technique that's generated billions in revenue for thousands of brand marketers.
The opportunities offered by our latest Scratch-and-Win technology extend far beyond standard lottery tickets. We can create striking and effective marketing tools in a variety of forms, including stickers, inserts, tickets, mailers, postcards, labels and much more.
And if you have an original concept that lends itself to this enticing hide-and-seek print option, OptiGraphics can work with you to develop a distinctive promotional piece that you'll continue to use for years to come.
When tag-teamed as part of an incentive with a second offer, scratch-off promotions offer a great opportunity to attract new clients. And, for existing clients who may be considering other vendors, they're a great way to show your appreciation and reinvigorate a stale business relationship.
Another beautiful aspect of this technology is that while it offers your market a genuine, exciting opportunity to win rewards, prizes are not guaranteed. So you can generate hundreds – even thousands – of leads for your business while only offering rewards to a percentage of recipients.
As promotional items, stickers, inserts, tickets, mailers, postcards, trading cards and other promo concepts can get pretty stale. One simple option for livening up existing concepts is OptiGraphics' ScentReveal scratch-and-sniff printing technology, which lets you print items featuring more than a thousand distinct smells from flowers to food to ash trays. It's also a great feature to make your new campaign memorable.
With ScentReveal technology your mailings or promotional items might smell like a rose garden, a feast or a garbage dump—but they'll never be BORING!
Smell is the sense most closely associated with memory, so using scented ink can draw a connection to your printed products unlike anything else. More immediately, using scents catches people's attention and brings more people towards your product than a static sign could.
With our 40-plus years in the high-tech print industry, OptiGraphics experienced staff can help you choose the right ScentReveal option for your marketing campaign.
The list of distinctive scented inks is almost endless and includes baby powder, bubble gum, campfire, baby powder, frankincense, musk leather, menthol, MONEY, new car, soap, sea breeze and toothpaste. Our long list of plant and flower scents includes cedar, gardenia, hay, hyacinth, jasmine, magnolia, maple, pine and rose scents.
Your favorite foods are represented with: apple pie, BBQ, birthday cake, candy corn, caramel, cheddar cheese, cherry pie, chili, chocolate, cola, cotton candy, fresh bread, gingerbread, hamburgers and hot dogs, honey, jelly beans, licorice and marshmallows. Food-scented ink options continue with peanut butter, pecan pie, pizza, pumpkin pie, spaghetti and waffles, among others. Basil, Cinnamon, cloves, garlic, peppermint and rosemary are just a few of the spice-scented inks available.
Few printing techniques add as much zest to promotional packaging as OptiGraphics' DarkReveal technology, with its glow-in-the-dark print and visuals.
It's a great, affordable way to add impact to magazine inserts, brand promotional pieces, handouts, game pieces, on-pack and in-pack coupons as well as so many forms of direct mail.
And, like any technique that only shows up in a dark room, DarkReveal FUN to promotional products marketed to all demographic groups, young and old.
DarkReveal is one of many techniques we can offer to add distinction to your promotional campaigns. Whatever your level of market share, we guarantee the same level of quality and service we provide diverse, internationally-recognized clients like AT&T, Coors, Garnier, Grey Goose, Heineken, Oral B, Pampers, Samsung and Ziploc.
And you'll benefit from OptiGraphics' renowned customer service, commitment to quality printing and research. That's right, before we spend time developing cutting edge printing technologies, we do our research to make sure there's a true need in the marketplace. We always ask, "Will it have a long-term impact?" We look for niches and areas that have not yet been tapped. There is an aspect of your business that you are likely not exploiting to its full potential, and with our visual mastery we can help find it, and offer exciting visual strategies to grab your audience.
This interest can then be transferred into more sales for your business. Promotional packaging could magically change everything by exciting a very large number of potential consumers. We set this process in motion, offering an evolving visual strategy that will wow you with its creativity and help build up your company. Over time, we can be one of the key drivers in your businesses' growth.
Hidden messages are an exciting way to captivate clients and OptiGraphics' Red Reveal Printing technique offers an unconventional way to increase awareness and create playful marketing pieces that will keep potential customers intrigued for longer.
A special film that reveals a hidden message, Red Reveal Printing is an ideal option for creating game pieces that can be inserted in newspapers or magazines and included in winning direct mail packages. To learn the message behind the scrambled words, the piece needs to be in front of something red (or blue in some cases). They're also ideal for in-person handouts, concert promotional items or new product launches.
Because promotional reveal items require that the recipient take the piece to a website or other medium to be revealed, they engage the potential customer for a longer period of time, creating a much stronger bond between the recipient of the hidden message promo, your company and, most important, your company's message.
This secret decoder technology can be used to print on a surprising variety of materials at OptiGraphics' always-reasonable rates. Our technologies have been recognized for excellence by many organizations in the printing, marketing and advertising fields, including a 2013 Gold Category Award for "Product Innovation and Decoration" from the Promotional Products Association International (PPAI), which cited ourinitiative and creative vision.
True innovation is rare. And industry experts agree that OptiGraphics has developed one of the most unusual new print techniques in decades with its WaterReveal® Technology.
Water-activated promotions aren't just exciting innovations, they're an effective marketing technique with proven results. In March of 2013, Kraft Foods ran water-activated ads in People, Entertainment Weekly and Rolling Stone to introduce its new MIO flavored drink concept, experiencing an almost 7% "shelf lift" increase during the six weeks following the ad placement.
As the name suggests, with the water reveal printing technique, images appear after you pour water on the paper.  With its innovative use of water-activated inks, WaterReveal® helps marketers stand out from the competition. Used effectively, it creates memorable mailers, sweepstakes, games, contests, brochures and other promotional pieces.
At Optigraphics, we're not only printing experts who execute large jobs with precision and techies who love developing innovative new printing techniques, but also experienced industry professionals who understand the importance of research. We not only research "if" we can create a new printing technology, but "why" we should. Answering the question "Is there a need for this?" is always our top priority.
All of our printing innovations – including LightReveal®, with marketing messages that only appear when exposed to light – are based on industry trends. We look for niches and areas that have not yet been tapped and develop or enhance printing techniques to better explore those undiscovered veins of marketing gold.
With print techniques like LightReveal®, our goal reaches far beyond creating a quirky promotional gimmick. At OptiGrachics, we carefully study the market, focusing our energies on new techniques that we believe will have long-term impact.
We work with you to create something that is visually stunning, and second, we want it to be useful, because beauty is nice, but beauty with purpose is better. Your product promotional packaging is important, so we'll create something that will stand out and separate your marketing from the pack.
From the popular mood rings of the 1970s to beer and soft drink cans that tell us when their temperature is just right, heat-sensitive technology has evolved over the years, becoming an asset to many products and marketing campaigns.
At OptiGraphics, our ThermoReveal™ process is a state-of-the-art process that takes "mood ring technology" to a new level, adding a unique feature to trading cards, in-pack promotions, direct mail pieces and much more.
ThermoReveal uses ink that does much more than simply show up on the page.
Our heat sensitive ink can be used for promotional marketing materials, magazine inserts and ads, and retail gift cards. Its uses include message reveal and hand temperature gauge or as a special effect.
No matter what idea you come up with, we will be able to implement it.
This exciting development is in many ways the direct descendent the of the technology which made mood rings change color, the same technology used in many LCD monitors today.
In a mood ring, liquid crystals under a protective sheath heat and cool in response to changes in skin temperature. Changing temperature then modifies arrangement of ring's crystals, causing the absorption of different wavelengths of light, leading to color changes.
Heat sensitive ink has many uses, including promotional marketing materials, magazine inserts and ads, and retail gift cards and offers many opportunities to get creative with your marketing materials.
Imagine your product with the curtain being pulled back.
Our Reveal techniques can have a lasting impact on promotional campaigns, see how in the case study below.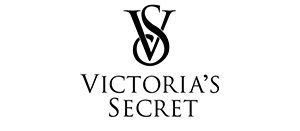 Victoria Secret came to us with a problem.  On their in store giveaways using conventional scratch off cards, the silver scratch off was getting all over the lingerie and making a mess.
That plus their theme for the summer promotion was "Heat Things Up"  made for a perfect application of OPTIgraphics Heat Reveal.
Direct mail and in store cards were created using OptiGraphics Heat Reveal process and the results were staggering.
Not only was the fuss and mess of silver latex ink all over their lingerie gone, the promotion of giving away over 1.5 million cards resulted in a 13.7% sales increase over the same period the year before using conventional scratch off cards.   The buzz on social media was also amazing in that customers loved making the cards activate with heat.

No job is too big, or too small.
We can help you create distinctive signs, puzzles, cards, flyers, cups, business cards, posters, postcards, as well as in-pack and on-pack promotions. We are flexible on small runs, fast on large runs and our experience is unmatched with more than 4 billion lenticular pieces produced by Optigraphics.